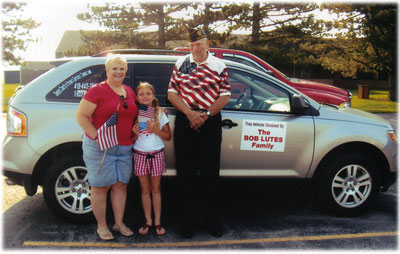 TRANSPORTATION
At this time all riders must call and speak with a VA employee to verify their appointment has not been cancelled or changed. The VA is not communicating well if the patient's appointment is virtual or in person or cancelled altogether. The name of the VA employee you speak with must be provided to the transportation department 48 hours prior to riding.
Transportation will operate on the following schedule, exclusive of holidays.
DAILY (Monday-Friday): Toledo, appointments from 9:00AM to 1:00PM.
DAILY (Monday-Friday): Ann Arbor, appointments from 9:00AM to 1:00PM.
Appointments falling outside these times will be considered on a case by case basis.
Transportation may be provided to VA ordered Compensation and Pension exams and to Veterans Board of Appeals hearings conducted in Cleveland, OH. Please contact the office immediately when you have the date and time for your exam. At times this office may be unable to accommodate these requests; it is in your best interest to provide ample notice of your request to ensure transportation will be available.
Transportation, to appointments with private providers through the VA's Mission Act, is not provided through this office