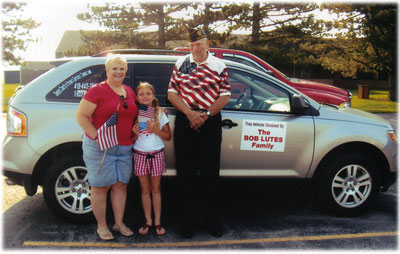 TRANSPORTATION


Our office can provide transportation for veterans to the Toledo VA Outpatient Clinic and the DVA Medical Center, Ann Arbor.
Our regularly scheduled runs go to Toledo on weekdays Monday through Friday each week. We ask that you schedule your appointments between the hours of 9 am – 1 pm. We go to Ann Arbor every Wednesday and Thursday and you should ask for an appointment between the hours of 9:00 am and 3:00 pm.
In some cases, you will not be able to schedule your appointments to coincide with our regular schedule. In those cases, we will attempt to accomodate you, but we cannot guarantee that transportation will be available in every case.
There is no charge for this service. However, by using the van service, you are not eligible to receive travel pay from the VA.
We do not provide transportation to civilian doctor appointments unless the appointment was scheduled by the VA.
Call 419-443-7949 or 1-800-820-0189, Option #5 to leave a message for the transportation coordinator. Please call us as soon as you know you have an appointment scheduled. One of our transportation staff will then call you, normally one to two days before your appointment, to set the pickup time. Please keep in mind that we do not know until 24 to 48 hours before each run exactly what time our driver will start the run, and of course, pickup times are subject to change.